Frederick County votes to repeal English-only bill | News
FREDERICK, Md (WUSA9) -- The Frederick County Council voted 4-3 Tuesday night to repeal a divisive 2012 ordinance making English the county's official language, capping off a long battle over what the measure accomplished, and what it said about the community.
County Council President Bud Otis, a Republican, joined with three Democrats in voting to repeal the ordinance, over the objections of his fellow Republicans and a community contingent that included a representative from a national pro-English language group.
"I've been told. You vote to get rid of this, you'll never win another election. I'm going to do what's right in my mind," Otis said before closing debate and calling for a vote. "This isn't Frederick. I'm sorry. It does not reflect Frederick."
Both proponents and opponents of the 2012 ordinance largely agreed it had little practical effect, essentially codifying that the county would conduct all of its business exclusively in English; but keeping a series of exceptions for public safety and other features.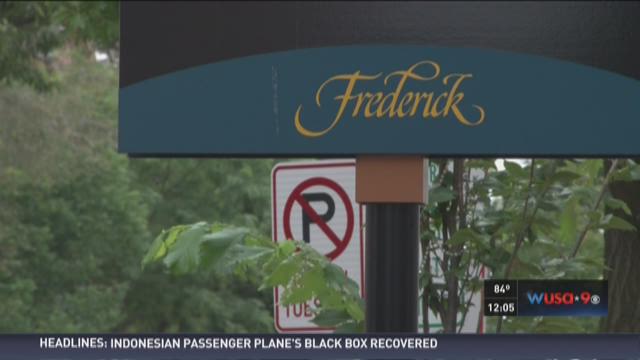 Defenders of the ordinance were asked at Tuesday's public meeting for specific examples of the law saving the county money and could not provide them.
Those backing the ordinance said reported complaints from businesses about the law were overstated, and that there was no reason to real reason to repeal. National lobbying organization ProEnglish has supported the ordinance since 2012, and its executive director pushed back on the idea that the law might be considered unfriendly or unwelcoming to immigrants.
"The most welcoming thing you can do is encourage people who are new here to come and learn and speak English," "Robert Vandervoort told WUSA9. "So we think it was a very welcoming law."
But the majority of the county council disagreed, and after a late effort to offer amendments to the ordinance was rejected, they voted to repeal the law just before 7 p.m.
PREVIOUS STORY: Frederick Co. to hear repeal on English speaking ordinance
Like this story? Like us on 
Facebook.